PVC Compounds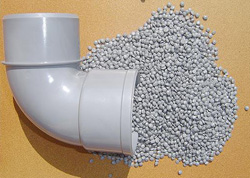 At Yash Enterprises, we are driven by our commitment to product development, quality and performance. In our drive towards excellence, Yash Enterprises has earned industry recognition for innovation. Today, Yash Enterprises proudly offers our entire line of PVC compounds as RoHS and REACH complianed.

Yash Enterprise's Compounds for Electrical Application - Compounds for Power Cables, Control and Instrumentation Cables, Winding wire for submersible Pump Motor, Three Core Flat Cables, Appliance Cords etc.

Compounds are available for both insulation and sheathing.
Apart from Insulation & Sheathing application we specialize in Hi- Tech Compounds like Heat Resistant, Low Temperature compounds upto - 40 degree Centigrade as also FRLS and Antirodent & Antitermite compounds.

We have the right equipment and a well planned R&D facility to give excellent products as also undertake development of tailor-made composition.
© Copyright 2014. Yash Enterprises.