Company Profile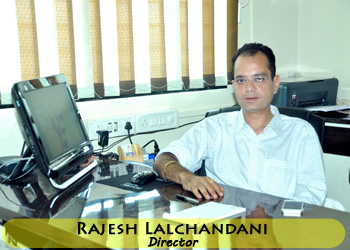 The company was started by Late Shri Brijlal Lalchandani in 1977 at Ahmedabad, growing slowly & steadily it started in daman in 1998 under the name of Yash Industries, later on continued by their son Rajesh Lalchandani, who has recently expanded the business at Silvassa under the name of Yash Enterprises.

At Silvassa modernisation has taken place by installing imported Extruders & mainly focused on automization of raw material feeding, to improve the quality & eliminate human errors.

Yash Enterprises is a company that truly reflects the spirit of entrepreneurship headed by Rajesh Lalchandani. Established in March 1998, now an ISO:2008 certified company with more than a 3 decades experience in compounding industry, Yash Enterprise has entered the challenging field of masterbatch development.

Today, the company is offering a wide range of manufacturing PVC & other speciality compounds and masterbatches to match different processing techniques. But the company's most significant strength is its ability to play the role of a perfect partner to its valued clients. Working closely with the customers through the entire development process, Yash Enterprises delivers a PVC compounds and masterbatches that meet clients' requirements precisely.

More importantly, Yash Enterprises prides itself on making available products of excellent quality with consistent repeatability and timely deliveries. The focus is on nurturing a long term, mutually rewarding company with fully satisfied customers.
© Copyright 2014. Yash Enterprises.